Are you looking for a very contemporary, stylish, and ultra-hygienic Wall-Hung Pan?
Look no further ..
The Geo Rimless Wall Hung Pan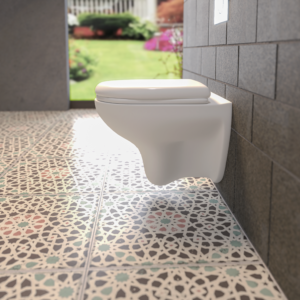 The GEO RIMLESS Wall Hung Pan is gorgeous, versatile, as well as ultra-hygienic.
What is a Rimless Pan?
Traditional toilets have a rim around the inner pan of the toilet where when you flush, the water distributes from underneath the toilet rim to dispose of waste.
A RIMLESS toilet is a toilet pan that does not have the traditional inside rim. Instead of water flowing into the bowl all the way around the rim, a direct flush technique shoots water around the edge of a smooth pan. As there is no rim, rimless toilets are easy to clean and more hygienic than a traditional toilet.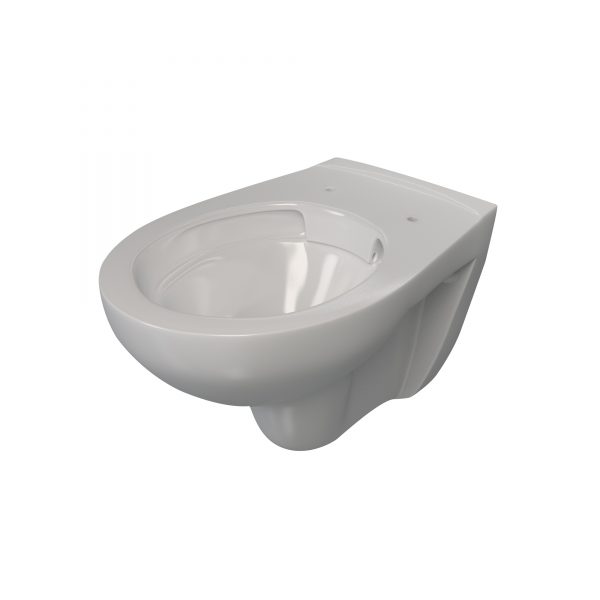 What makes Rimless Toilets so great?
MORE HYGIENIC – Hard-to-reach areas of a traditional toilet pan are breeding grounds for germs to hide. Without this rim and with the advanced flushing system washing those germs away, rimless toilets provide a more hygienic day-to-day experience.
EASIER TO CLEAN – no inner rim means that cleaning the inside of the toilet pan is so much easier.
IMPROVED FLUSH TECHNOLOGY – Rimless toilets provide improved and more targeted flush performance.
Would you like more information about the Geo Rimless Wall-Hung Pan?
If you would like to find out more about Lecico's Geo Rimless Wall-Hung Pan, then please click on this Lecico web link: https://www.lecicosa.co.za/product/geo-rimless-wall-hung-pan/