World-famous producers of all things sparkly, Swarovski, are responsible for the following bling bathroom items: the crystal-studded Isis Toilet, designed by Jemal Wright: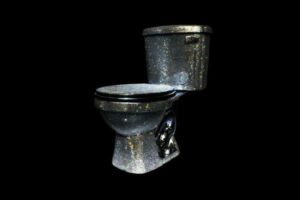 and matching Catchpole & Rye Crystal Bateau Bath.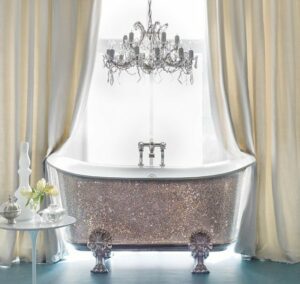 Yes, it's very bling. But these Swarovski-encrusted bling bathroom pieces are beautiful!
And of course, most of us will never be able to afford such bathroom extravaganza.
The toilet alone was valued at $75,000 (in 2007).
Don't even ask about the the price of the bath!
If you are interested in exquisite and affordable toilets, then be sure to check out Lecico's range of toilets!
"It's not what you have on the outside that glitters in light, it's what you have on the inside that shines in the dark."
― Anthony Liccione