Did you know that Lecico has 10 different Wall-Hung toilets from which to choose? No matter your style aesthetic (square, angular, curved, minimalist, traditional, subtle, dramatic), Lecico has the perfect Wall-Hung WC for all bathroom installations.
Wall-Hung toilets are becoming increasingly popular, and this is no surprise.
Wall-Hung toilets are:
Contemporary
Stylish
Easier to clean
Space-saving
Height adjustable (thus customisable for different comfort positions)
Incredibly sturdy and durable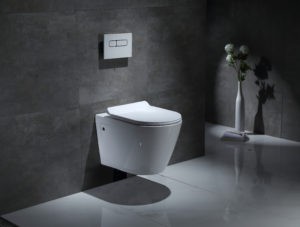 Perfect for Multiple Bathroom Settings
Because of their contemporary look,  Lecico Wall-Hung toilets are suitable for any of the following types of bathroom installations:
Residential
Medical
AAA Office
Warehouse
Commercial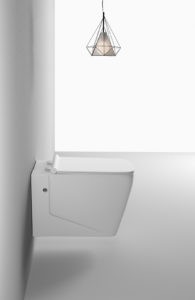 The Lecico Wall-Hung WC Range
Lecico proudly offers a strong range of Wall-Hung Pans: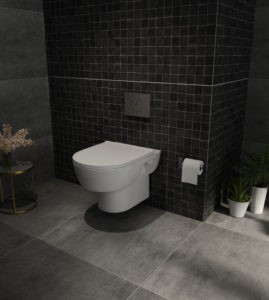 Rimless WCs – what are they?
RIMLESS toilets are quick and easy to clean, and to keep clean. Without rims, there is much less grime and germ build-up. Without the rim, and, with the advanced flushing system that
washes germs away, rimless toilets provide a MORE HYGIENIC day-to-day experience.
Wall-Hung Pan Floor Bracket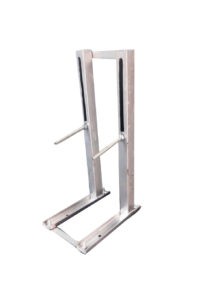 This galvanised steel bracket is a mounting and installation bracket that goes inside the wall. The toilet fixation floor-mounted bracket is suitable for top-entry / back-entry Wall-Mounted WC pans.
Lecico … we make bathrooms (very) beautiful.