Louis Vuitton
is a luxury brand famous for its signature monogrammed handbags, luggage and other items.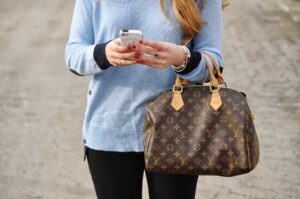 The pictures below show an unofficial Louis Vuitton toilet – in other words, it is not an official Louis Vuitton product, and nor has Louis Vuitton sanctioned the product: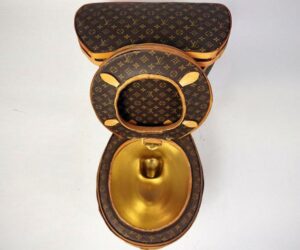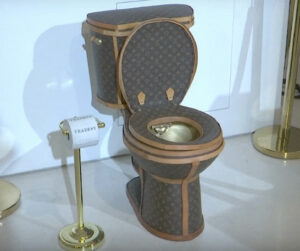 Interesting facts about this Louis Vuitton loo:
The toilet is wrapped in real Louis Vuitton leather, taken from several Louis Vuitton handbags and suitcases.
This toilet was last valued at $100 000.00 (yes, it is for sale)!
This luxury loo came about from a collaboration between Tradesy (an online luxury goods marketplace), and, the famous artist Illama Gore. It took the artist three months to create this fully functioning toilet.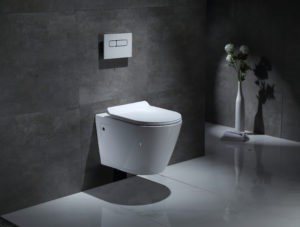 LecicoSA

– we make bathrooms BEAUTIFUL!!!